Thanks so much to those of you that stopped by the Nicole Haley Photography Facebook page to take part in our celebratory contest. It was SO fun reading about where you guys like to spend your time! Thank you for giving me such good reasons and detailed explanations, each entry was like a little bedtime story I savored and I really appreciate that. I'm also SO glad I used Random.org to choose the winner because, if I'd had to pick, the contest would have never ended and I'd be walking around trying to avoid my indecision.
Alas, I thought I'd share my two favorite places here with you. Since I'm the keeper of the contest, I thought I should get a perk and be able to choose two locations. How do ya like them apples? So, as a runner-up, one of my most favorite places on the planet is Maine. All things Maine. But, especially, Acadia National Park. Why? Because, things smell better in Maine. Life feels more relaxed. The beauty there is just a little more rugged and raw. And because they really do have a believer in me that Maine is the way life should be. [Photograph taken at the Maine state line along the Appalachian Trail.]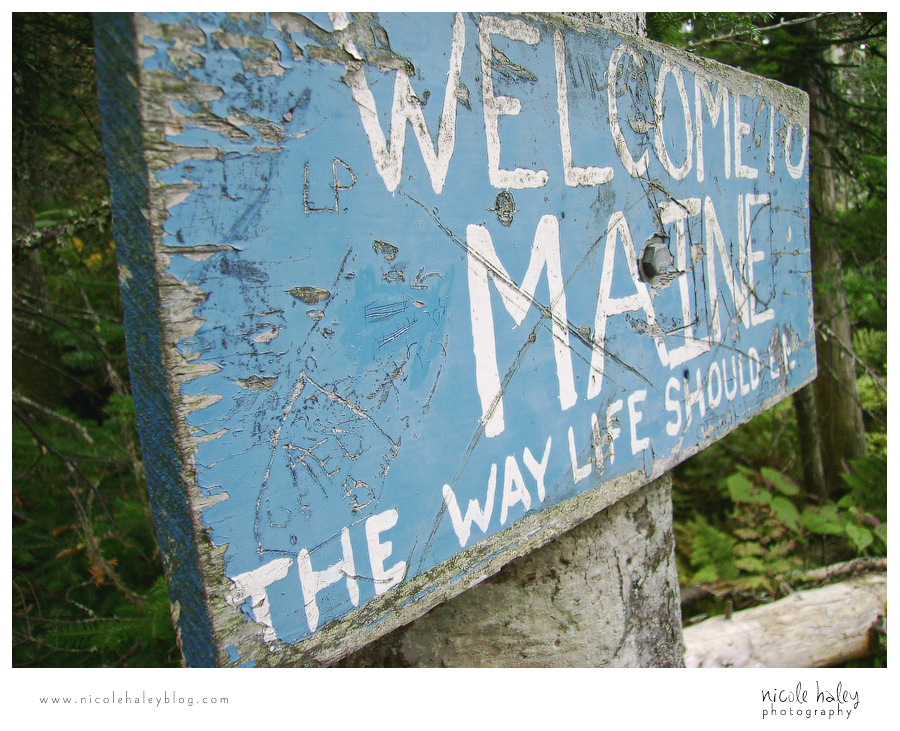 PIN
And my very favorite place on the planet happens to be not quite so far away. My very favorite place is the Leelanau Peninsula in northern Michigan. Eric and I usually head up there at least once per year and each time it's even better than the last. We're usually there in the fall or the winter so we get to enjoy either beautiful colors or blankets of snow. I love the slower pace. I love that everything exudes freshness. I love that Eric popped the question while we were hiking in Sleeping Bear Dunes. And I love all of the wine. [Photograph taken in the village of Northport in Leelanau County.]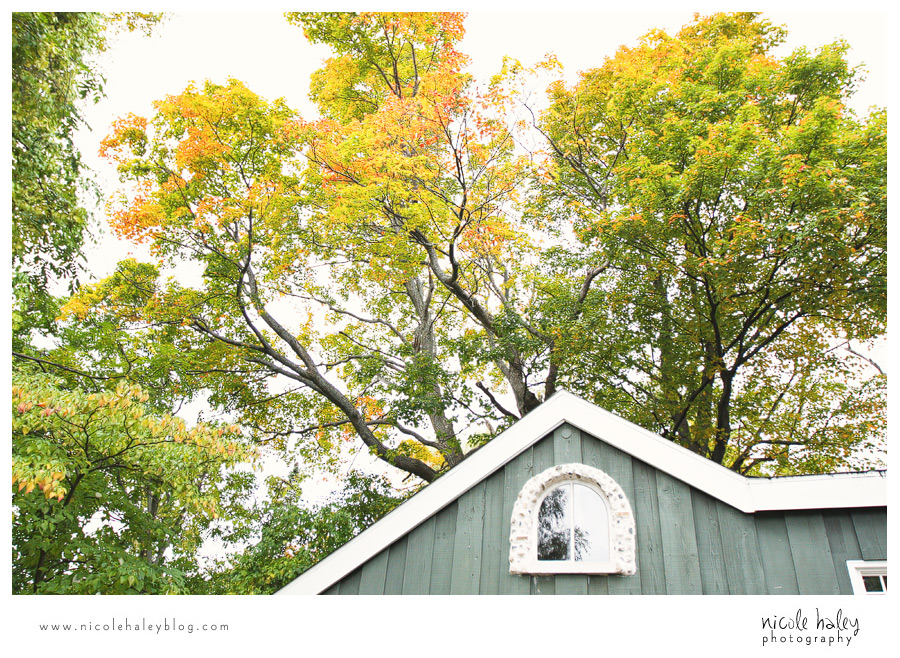 PIN
Okay… and the winner of our contest according to Random.org is…. Amanda Gauthier! Here's her answer:

PIN
And, well…there was one entry that made me feel like I wanted to get in my car and drive right to this place immediately. Or drive and then walk. And, umm, since I'm the keeper of the contest and all, I'm allowing two winners! Congrats to Marella Morris with this awesome entry:
PIN
Amanda and Marella, thanks for those amazing mental pictures. I'll be in touch very soon with instructions for receiving your free 11×14″ print! Happy Monday, folks!